Past Event
Thursday, January 16 2020
6:30–8:00 pm


Brian Collins
Why the future only belongs to the imaginative


Thursday, January 16 2020
6:30–8:00 pm
Brian Collins
Why the future only belongs to the imaginative
An evening with Brian Collins
No other conscious creature can think about the future in the ways that humans can. That gives us an extraordinary gift: the ability to imagine. Brian Collins will discuss how he and his teams in San Francisco and New York City have worked with some of the world's leading brands—including Spotify, Mailchimp, Twitch, Nike, and Dropbox—to make leaps into new tomorrows, not by reinventing their identity, but evolving from their center.
Event Series: Design Spotlight
Why the future only belongs to the imaginative is part of the Design Spotlight series. These events feature designers or creative thinkers sharing fresh, highly relevant work.
Schedule
6:30 pm

Doors open & Check-in

7:00 pm

Event begins

8:00 pm

Event ends
Tickets
Members

$10.00

Non-Members

$20.00

Students

$5.00

Student Non-members

$7.00
Museum of Arts and Design
—
2 Columbus Circle - Auditorium lower level
New York, 10019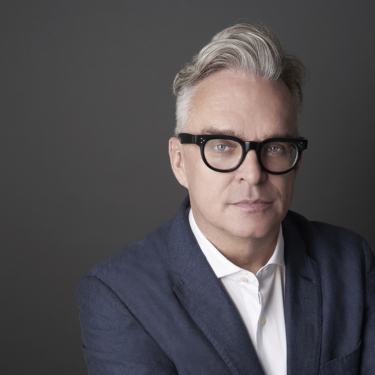 Brian Collins
Brian is Chief Creative Officer of COLLINS, an independent experience design company in New York City and San Francisco. They were named by Forbes as one of the companies reshaping the future of brand building. Over his career, Brian and his team have won every major creative award. Their work has been featured in The New York Times, Businessweek, Creativity, Fortune, NBC News, ABC News and Fast Company, which named Brian an American Master of Design. For ten years prior to the founding of COLLINS, Brian was Chief Creative Officer of the brand and innovation division of Ogilvy. Under his leadership, COLLINS was added to Working Not Working's annual list of Companies Creatives Would Kill To Work For Full-Time. They were also named in Ad Age's 2019 A-List and awarded the first Design Agency of the Year in 2019.
Museum of Arts and Design
—
2 Columbus Circle - Auditorium lower level
New York, 10019