Past Event
Wednesday, September 30 2020
12:30–1:30 pm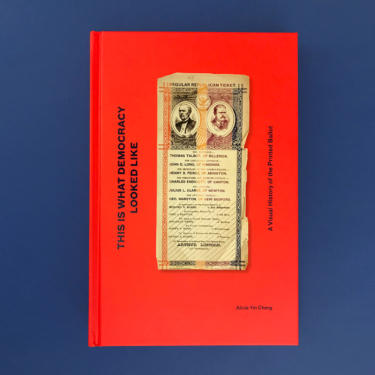 This Is What Democracy Looked Like
A Short History of the Printed Ballot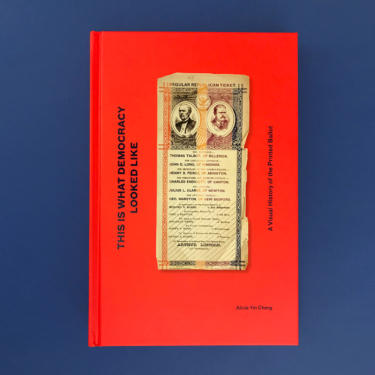 Wednesday, September 30 2020
12:30–1:30 pm
This Is What Democracy Looked Like
A Short History of the Printed Ballot
The visual story of the ballot, from early handwritten tickets to colorful and typographically outlandish examples from the 19th century.
Join us as we discuss how the humble ballot illuminates the noble but highly flawed process at the heart of our American democracy. Alicia Cheng traces the visual story of the ballot, from early handwritten tickets to colorful and typographically outlandish examples from that time. Responding to the explosive growth of an evolving electorate as well as a legacy of fraud, the struggle for suffrage, and concerns about voting security, the ballot reveals insights into our electoral process both past and present.
This Is What Democracy Looked Like, the first visual history of printed ballot design, illuminates the noble but often flawed process at the heart of democracy. An exploration of US ballots from the nineteenth and early twentieth centuries, this volume examines the unregulated, ornate, and at times absurd designs that formed the very foundation of our electoral system. These ballots offer insight into a pivotal time in American history, tracing the explosive growth of an evolving electorate as well as a legacy of electoral fraud, disenfranchisement, and skulduggery embodied by such schemes as the tapeworm ballot and the Tasmanian Dodge.
This event will be moderated by Jessica Friedman Hewitt, former managing director of AIGA's Design for Democracy program.
This Is What Democracy Looked Like available for purchase here.
This event is in collaboration with AIGA NY and AIGA Wichita chapters.
Event Series: Fresh Dialogue
This Is What Democracy Looked Like is part of the Fresh Dialogue event series. These events are critical discussions that focus on current events, issues of cultural relevance and emerging topics in the world of design.
TICKETS
You have the option to attend for free or to make a donation in the amount of your choice to support AIGA NY programming.
Schedule
12:30 pm

Online event begins

1:30 pm

Online event ends
Tickets
I'd like to register for Frees

Free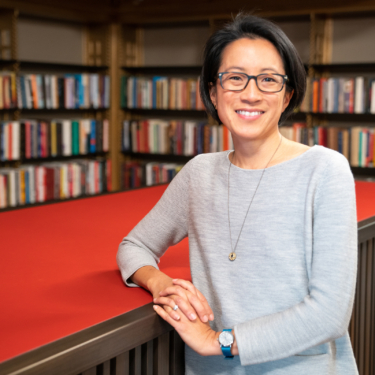 Alicia Cheng
Alicia is graphic designer and founding partner of MGMT. design. She has taught and served as a visiting critic at Yale University, Princeton University, the Maryland Institute College of Art, Barnard College, Parsons School of Design, the Cooper Union School of Art and the Rhode Island School of Design. Alicia served on the board of the AIGA/New York chapter and received her BA from Barnard College and her MFA from Yale University.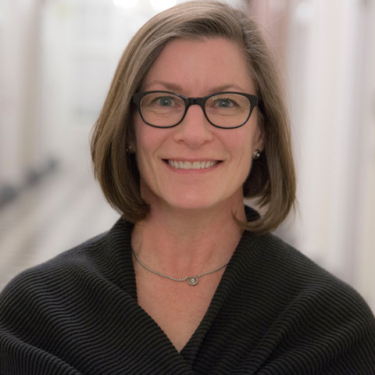 Dana Chisnell
Dana is a pioneer and thought leader in civic design. As a Senior Fellow at the National Conference on Citizenship, she is partner-founder in a civic startup called Project Redesign where she works to put humans at the center of public policy. Her most recent work was a large qualitative study about the experience of people applying for unemployment assistance during the COVID-19 pandemic. Much of her career has involved studying design in voting and election administration. She is the managing editor of the Field Guides To Ensuring Voter Intent, which are in use in thousands of election offices worldwide. The Field Guides focus on ballot design, and are in the permanent collection at the Cooper Hewitt, Smithsonian Design Museum. She was a founding member of the U.S. Digital Service in the Obama White House. In 2019, Dana was named one of the world's most influential people in digital government by Apolitical.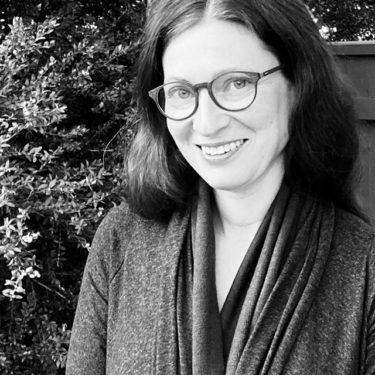 Jessica Hewitt
Jessica is a human-centered designer, who researches and develops solutions for citizens, colleagues, customers and families. While running AIGA's Design for Democracy Program in 2007-2010, she supported the U.S. Government, local election officials, AIGA's Election Design Fellows, and the voting public in their common quest for accurate and efficient election tools and systems. She collaborated with AIGA designers in Illinois, Kansas, Nebraska, New York, Oregon and Washington, and with advocates from the Center for Civic Design and the Brennan Center for Justice. She wrote about election design for Interactions Magazine and The New York Times and talked about it at government conferences and on NPR. Inspired by Marcia Lausen's Design for Democracy: Ballot and Election Design, Jessica architected a short list of guidelines synthesizing AIGA's 2007 ballot and election design recommendations, commissioned and distributed by the U.S. Election Assistance Commission. Those guidelines, adapted for the first in a series of Field Guides To Ensuring Voter Intent by Dana Chisnell and AIGA past president Drew Davies, are widely used by election officials today, bringing clarity to complex ballots and voting materials internationally. For designers hoping to influence ballots in their own U.S. states and counties, Jessica also recommends this primer on the election design landscape.