Past Event
Thursday, January 17 2013
12:00–12:00 am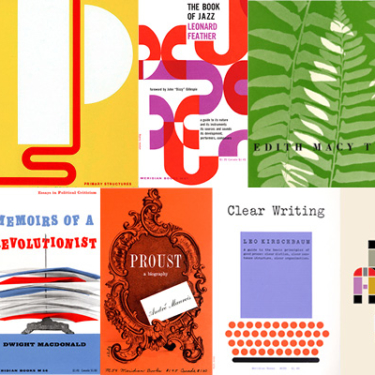 THE LUSTIGS A CONVERSATION WITH ELAINE LUSTIG COHEN & STEVEN HELLER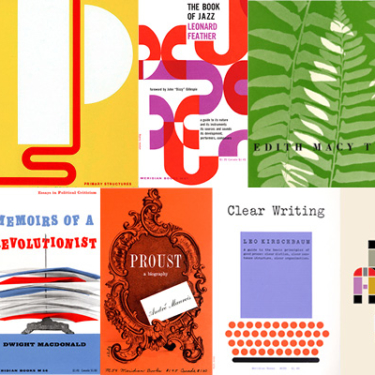 Thursday, January 17 2013
12:00–12:00 am
THE LUSTIGS A CONVERSATION WITH ELAINE LUSTIG COHEN & STEVEN HELLER
Alvin Lustig was a designer-of-all trades. Best known for provocative book covers and jackets, his short life (he died at age 40) was renown for a variety of design breakthroughs in graphic, furniture, interior, product and architectural design. He was writer and design critic, and an educator at Black Mountain and Yale. He designed advertisements, showrooms, apartments, retail stores, and ran his own type shop in Los Angeles. Elaine Lustig Cohen married and worked with him, though not as a designer. When he died, she inherited the studio, many of his clients and the deadlines. She taught herself typography and made an early career as one of the few women freelance designers until leaving the field to pursue her art. This conversation about life with Alvin and her own career between Elaine and Steven Heller with whom she co-authored the book, Born Modern: The Life and Design of Alvin Lustig, coincides with the exhibition at the AIGA National Headquarters "The Lustigs: A Cover Story" in partnership with the College of Visual Arts in St. Paul, Minnesota.
Elaine Lustig Cohen is an artist whose work includes painting, collage, photography, and constructions. Her 2008 exhibition "The Geometry of Seeing" presented a forty year survey and was shown at the Julie Saul Gallery and the Pavel Zoubok Gallery in New York. An exhibition of her portraits of avant-garde artists was exhibited in October 2009 at the Adler and Conkright Fine Art Gallery, New York. The work has been featured in solo and group exhibitions and is in the permanent collections of the Boston Museum of Fine Art, Museum of Modern Art, The New York Public Library and the design Collection at the Rochester Institute of Technology. Earlier in her career she worked as a Graphic Designer and in 1995 a solo exhibition of this body of work was shown at the Cooper-Hewitt Nation Design Museum. She was awarded the 2011 American Institute Of Graphic Arts medal.
Steven Heller for 33 years he was an art director at the New York Times, at the OpEd Page and the Book Review, where he continues to write the "Visuals" column.  He is co-chair of the School of Visual Arts MFA Design / Designer as Author + Entrepreneur and Special Consultant to the President of SVA for New Programs. He has authored and/or edited over 150 books on design, including Iron Fists: Branding the Twentieth Century Totalitarian State (Phaidon Press) and is completing Design Magazines, a history, to be published in Fall '13 (Laurence King Publishers).
THIS EVENT IS PRODUCED IN COLLABORATION WITH: