Past Event
Thursday, November 16 2023
6:30–8:30 pm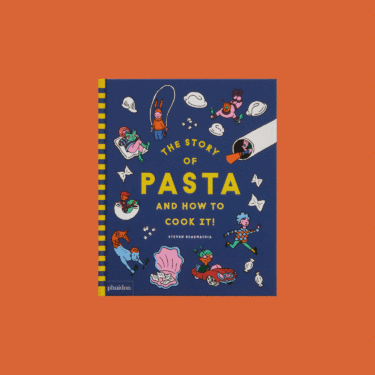 Steven Guarnaccia w/ Olimpia Zagnoli
The Story of Pasta and How to Cook it!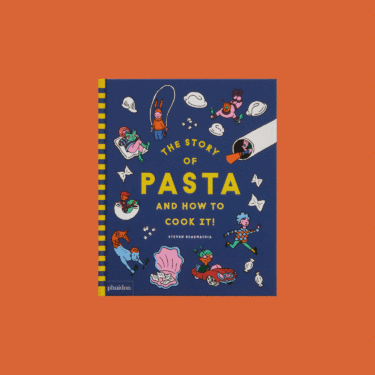 Thursday, November 16 2023
6:30–8:30 pm
Steven Guarnaccia w/ Olimpia Zagnoli
The Story of Pasta and How to Cook it!
Steven Guarnaccia and Olimpia Zagnoli dish on pasta, in celebration of Guarnaccia's new kids book The Story of Pasta and How To Cook It!
Steven and Olimpia will be in conversation, discussing a myriad of topics including illustrating children's books, the design behind pasta shapes and more. Join them for this lively conversation!
After the event, you are invited to join us for a reception and book signing.
A limited number of books will be available for purchase at the event, but we strongly encourage you to purchase the book in advance (with ticket purchase).

Event Series: Design Spotlight
These events are design talks or conversations that feature designers or creative teams sharing top of mind or breakout work.
Tickets
We are committed to keeping events accessible to all participants. Your ticket and donation supports AIGA NY and costs associated with events such as speaker honorariums, productions costs, and venue fees. If ticket cost is a barrier, please contact Stacey@aigany.org.
Covid Protocol
This event is in person and in an indoor venue at Parsons, The New School. In compliance with NYC COVID indoor gatherings, masks are optional.
Schedule
6:30 pm

Doors open & check-in

7:00 pm

Event begins

8:00 pm

Event ends

8:00 pm

Event book signing and reception
Tickets
Non-members

$20.00

AIGA Members

$15.00

Suggested donations

$25.00

The Story of Pasta and How to Cook It!s

$27.21
The Auditorium, Alvin Johnson / J.M. Kaplan Hall
—
66 West 12th Street
New York, 10003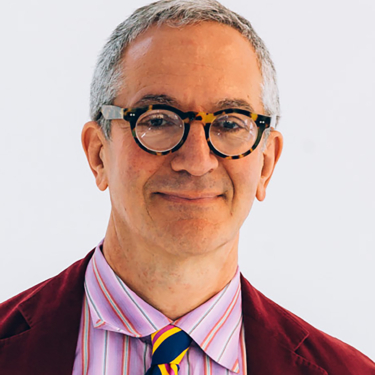 Steven Guarnaccia
Steven is an internationally recognized illustrator and designer, and Emeritus Professor of Illustration at Parsons School of Design. He has authored and illustrated numerous children's books for Chronicle Books, Abrams, and Corraini. His work has won awards from the AIGA, the Art Directors Club, and the Bologna Book Fair, and has been exhibited in one-man shows in the USA and Europe.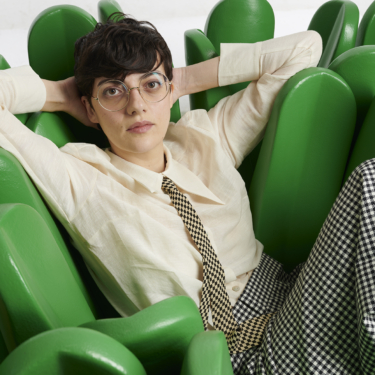 Olimpia Zagnoli
Olimpia (Montecchio Emilia 1984) is an illustrator and multidisciplinary artist; her art has appeared internationally in a variety of printed formats, as well as in galleries and children's books, in branding campaigns and subway stops. Her illustrations have been featured, among others, in The New York Times, The New Yorker and Vogue Italia, and on book covers published by Penguin, Taschen and Feltrinelli. Her commercial clients include Elizabeth Arden, Barilla and Apple, and she has designed capsule collections and accessories for brands including Dior, Prada and Fendi. She is the co-founder of Clodomiro, a family-owned design line.
Her most recent published books include "Caleidoscopica", a retrospective marking the first decade of her career and "L'Omino di Niente", an illustrated children's book written by Gianni Rodari.
Alongside her two-dimensional work, Olimpia has experimented with kinetic sculptures, neon design, music video and ceramics; this work has been exhibited internationally at galleries in Milan, Los Angeles and Düsseldorf, as well as in institutions such as Chiostri di San Pietro, in Reggio Emilia, and the Sejong Center in Seoul. She lives in Milan in an apartment with a silver bathroom.
Jocelyn Li
Jocelyn Li, a Communications Design student at Pratt Institute will be our Warm-up presenter. She will be presenting the International Sandwich Manual project, a zine she published in her freshman Foundation year that features histories, recipes, and original illustrations of a universal delicacy: the sandwich.
About AIGA NY Education Event Warm-Ups
Warm-Ups is an initiative by AIGA NY Education to provide undergraduate design students at area schools a platform to introduce their work to the AIGA NY community, and to give our audiences an opportunity to see the best and brightest, and to learn about what's happening at the area design programs. In previous years, the most promising and engaging students from Parsons, Pratt, SVA, FIT and Cooper Union have presented their projects alongside industry leaders in front of our audience of design professionals, educators and students.
Department chairs and faculty from area schools nominate students to present. Warm-Ups participants give 5-minute presentations about one project before the main presenter(s) of the evening takes the stage.
The Auditorium, Alvin Johnson / J.M. Kaplan Hall
—
66 West 12th Street
New York, 10003