Past Event
Thursday, October 30 2014
10:00 pm–12:30 am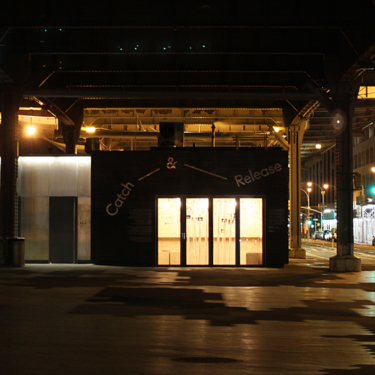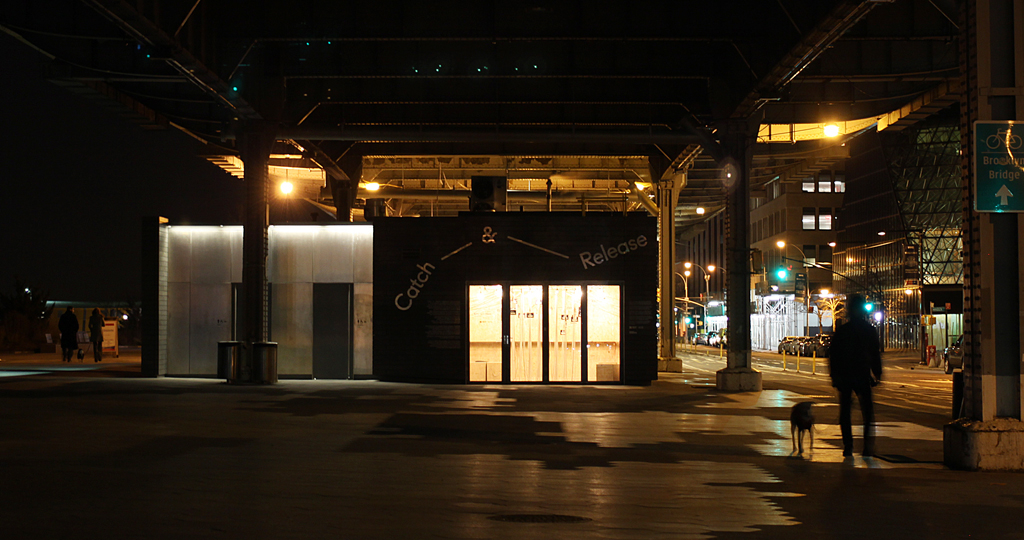 Catch – & – Release:The Seaport Stories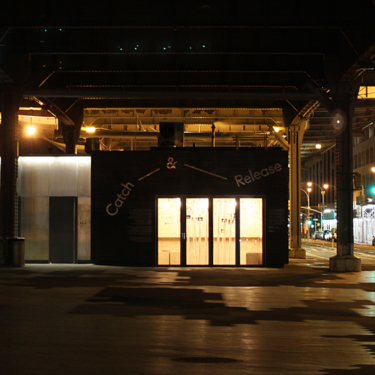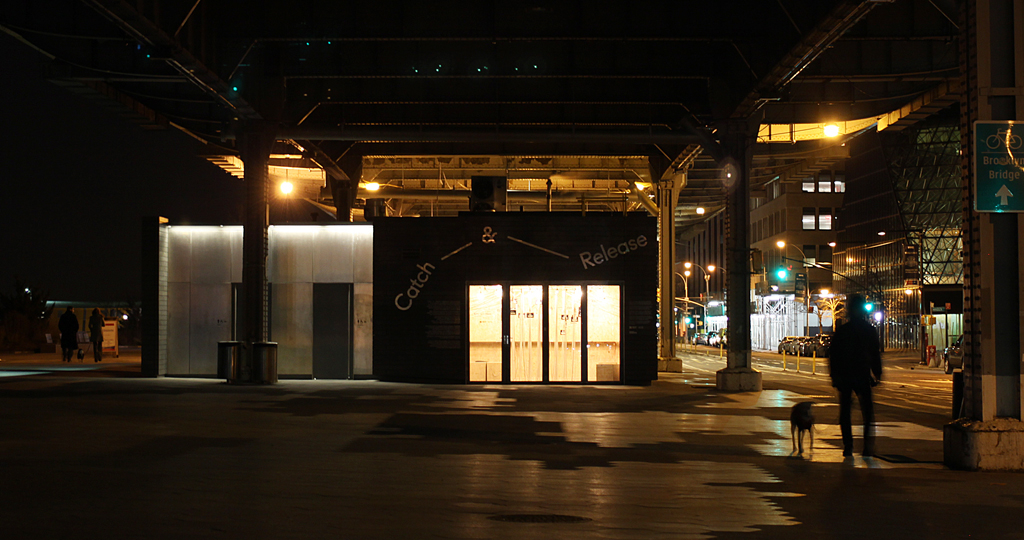 Thursday, October 30 2014
10:00 pm–12:30 am
Catch – & – Release:The Seaport Stories
The second phase of Design/Relief's Catch — & — Release provides a deeper understanding of the South Street Seaport's history and culture, following last winter's participatory installation that highlighted its connection and resiliency. Multiple perspectives and personal memories on and of the Seaport, collected through community engagement, charrettes, and in-depth interviews, reveals the lively cultural mosaic which has defined a sense of place for the community for the past half century.
You are invited to explore and rediscover the Seaport, listening to the untold stories by its characters: a painter, a photographer, a fishmonger, a composer, and others, whose stories are all intertwined within this twelve-block enclave.
This nighttime walking tour is a teaser for The Seaport Stories, an unusual self-guided tour composed of a larger collection of personal stories revealing what is not visible on the surface of the Seaport today. This event will provide visitors and residents a special opportunity to share and listen to the vivid tales on site, experiencing the Seaport through bringing back to life what made the Seaport extraordinary. A temporary installation of site-specific posters will also unveil the stories as well as serving as markers for the tour.
The Catch&Release team is composed of:
Yeju Choi, designer
Tyler Silvestro, storyteller
Francesca Birks, community engagement strategist
Josh Treuhaft, community engagement strategist