Past Event
Wednesday, December 14 2016
11:30 pm–1:30 am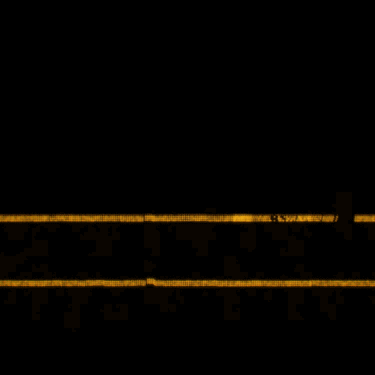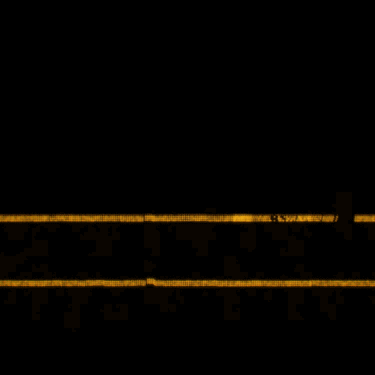 Wednesday, December 14 2016
11:30 pm–1:30 am
New Narratives in Motion
In the last decade motion designers have crafted some of the most visually captivating stories and interactions of our time. User experiences are helping to reshape the way we connect with motion media through new platforms and emerging visual narratives. As these platforms grow, how are designers and animators adapting? Is vertical the new horizontal? Has the speed of content creation impacted the quality of design? How are brands keeping up?
A panel of visual designers, educators and brand builders discuss the impact of streaming video on branding and motion design.
Moderated by Alex Moulton of Trollbäck and Company.
MODERATOR
Alex Moulton
Alex is Executive Creative Director at Trollbäck + Company. He has more than 20 years of expertise in leading brands and teams at the intersection of design, music, entertainment, and technology. Before Trollbäck, Alex joined VICE to launch Live Nation TV, a digital platform covering the world of live music. As Senior Director of Creative and Content at LNTV, Alex led brand creative, strategy, marketing, content development, production, and advertising partnerships. Previous to VICE, Alex was ECD at Eyeball where he led branding and advertising for Amazon, New York Public Radio, and Wildlife Conservation Society's New York Aquarium, as well as initiatives for a range of entertainment brands including A&E, Amazon Studios, CMT, Disney, E!, Nickelodeon, NUVOtv, Oxygen, Ovation, and VH1. From 2002-2012, he was Founder/CCO of Expansion Team, the pioneering audio branding agency responsible for crafting the sonic identities of major brands such as Aetna, Amazon, Boeing, JetBlue, JP Morgan Chase, and Rovi as well as over fifteen broadcast networks including Centric, CNN International, Comedy Central, Discovery, PBS, Universal, and Univision Deportes.
PANELISTS
John Colette
John is a Professor of Motion Media Design at the Savannah College of Art and Design, where he has served as Department Chair for five years. He teaches Media Theory, Professional Practice for Graduate Students, Projection for Motion Media and supervises small group research teams for clients including Microsoft, Adobe Systems, BMW Design Group USA and Fossil Watches. John previous work spans equal periods in both industry and academia – working in production and creative direction, and teaching at the University of New South Wales in Sydney Australia, and The Australian National Film and Television School.
Adam Mignanelli
Adam is the Design Director for VICE Media. His career began interning with various magazines throughout the city, graduating into working for companies such as SPIN Magazine, Diesel, M Booth to VICE Media and their internal global ad agency Virtue Worldwide. He has worked across creative development with brands such as Nike, Intel, Vodafone, Warner Brothers and more. He also founded and runs Ballast Projects, an independent curatorial initiative for both young and established contemporary artists. Born and raised in Providence, Rhode Island, he received his BFA from Parsons The New School for Design in New York City, and studied at Central Saint Martins College of Art and Design in London. Adam received the Type Director's Club Scholarship and was named a Henry Wolfe Scholar. When he is not working he loves to cook Italian and paint planty looking things.
Hélène Park
Hélène is currently a Designer for the Google Chrome UX team. She previously worked with groups at YouTube and Google's UXA (now Google Design). She was a motion designer for the first iteration of Material Design. Previous to working in tech, she was a freelance designer and animator with experience working with agencies and television networks large and small around NYC. They include Blacklist, Psyop, MTV, Adam Gault Studio (now Block & Tackle), Digital Kitchen and Curious Pictures. Hélène has a BA from the University of California, Berkeley for the practice of art and a minor in anthropology studies. In her spare time, she enjoys working on her clothing business, Toasty Time, and lives in San Francisco.
Beat Baudenbacher
Born and raised in Switzerland, Beat Baudenbacher graduated from Art Center College of Design in Pasadena, CA. As Co-Founder and Chief Creative Officer, he leads LOYALKASPAR in all things creative. As chief dreamer, he is obsessed with searching for magic in the mundane while vigorously defending the creative process against all forces of evil. As a creative branding agency agency, the people at LOYALKASPAR spend their days trying to make emotional connections with busy people living lives in a noisy world. Great creative work stops people in their tracks, even if just for a brief moment. And when that barrier between you and your previous thought is broken, you fall into a temporary space of immersion. It washes over you and stays with you like a scent.
Michelle Higa Fox
Michelle is the CEO and Executive Creative Director of Slanted Studios. Her work has earned the Art Directors Club Young Guns award and Best Music Video award at SXSW. As a fine artist, she combines code-based visuals with hand-made animation. In 2012, Michelle founded Slanted Studios to develop commercial projects, music videos and interactive art installations at the intersection of animation and emerging technology. Their clients include Nike, Adult Swim, Twitter, Coach, Samsung and Viacom. Michelle's collaborations with MacArthur Fellow Camille Utterback have produced interactive permanent public art installations on both coasts.
Image by: Trollbäck + Company