Past Event
Thursday, May 23 2013
12:00–12:00 am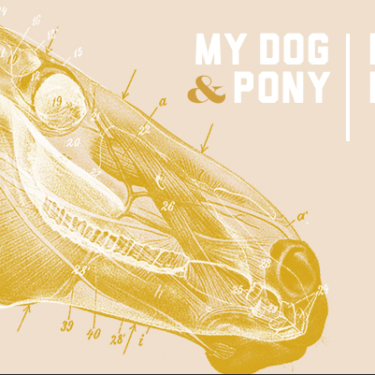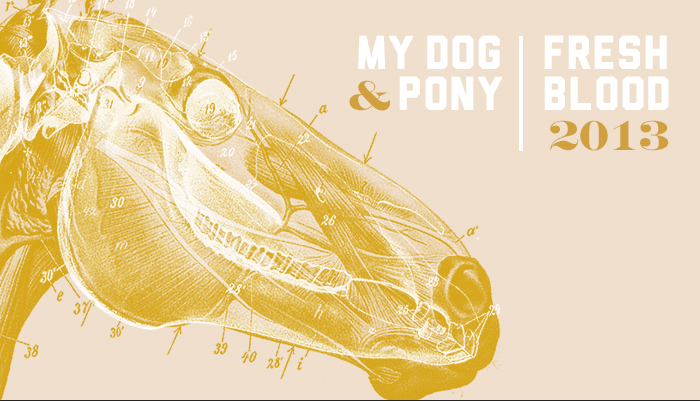 MY DOG AND PONY: FRESH BLOOD IV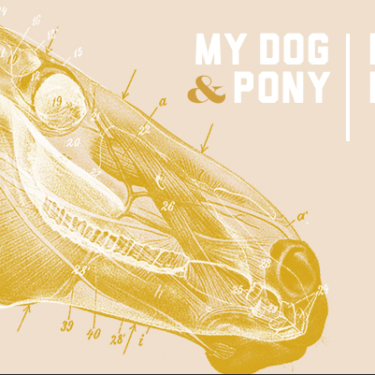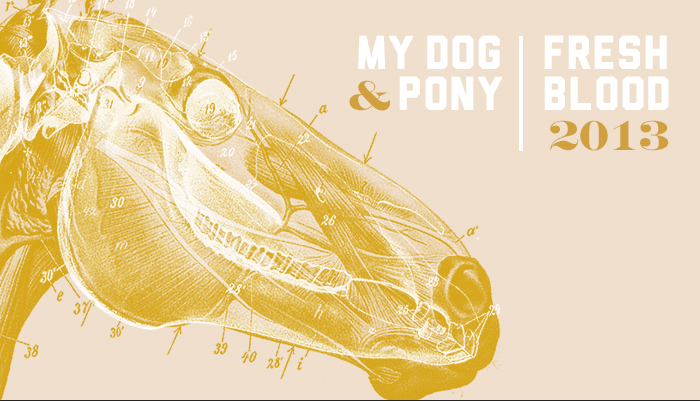 Thursday, May 23 2013
12:00–12:00 am
MY DOG AND PONY: FRESH BLOOD IV
Fresh Blood is our 4th annual student event, capturing the most talented, most original, most awesome graduate design students before they're unleashed on the wider world.
Pecha Kucha-style, students from MICA, NYU Interactive Telecommunications Program, Parsons Design + Technology, Pratt Comm-D, RISD, SVA's Design, Branding, Design Criticism and Interaction Design MFA programs, Cranbrook and Yale will gather at the SVA theater and take five minutes to dazzle the audience and each other with wonders from their graduate projects.
Come to support and prepare to leave impressed and inspired. Rachel Abrams of Turnstone Consulting and Ian Spalter of Foursquare will co-host. This year, like the last three, it's a date on the AIGA/NY calendar not to be missed!
PRESENTERS:
Randy Gregory, SVA Branding
Thesis: Destination NYC – A flexible identity system that conveys what NYC represents without relying on tired clichés.
Tom Harman, SVA IxD
Thesis: Figuros – The Light of Your Life. Designed with data. Made with lasers.
Eric Hu, Yale
Thesis: Platforms –  Exploring and exploiting the limitations and potentials of craft in traditional and digital contexts.
Kevin Paolozzi, Cranbrook Academy of Art 2D Design
Thesis: Exploring Liminal Spaces in Graphic Design – Examining the space the exists at the threshold of graphic design, type design, and contemporary art practices.
Liz Seibert and Leigh Mignogna, Pratt Communications Design
Thesis: Geneva Kneue: A Metafont – Geneva Kneue is a type family that was built using the programming language Metafont and designed to reflect the variability and algorithmic nature of code.
Elizabeth Showman, SVA Design
Thesis: In.Bounds – Fund a team. Build a champion.
Bryn Smith, SVA D-Crit
Thesis: What We Talk About When We Talk About Exhibiting Graphic Design – As new challenges to the white cube are considered, is it time for us — as designers, curators, and critics — to rethink how we approach exhibitions of graphic design?
Javier Lopez, Young Sun Compton and Luiz Ludwig, MICA
Thesis: Seventeen-day Studio – An exhibition of the graphic design process by pairing performance and/as publishing.
Danne Woo, NYU ITP
Thesis: datavisual – datavisual is a web-based tool for creating data visualizations in three simple steps: design, upload data and output.
Wael Morcos, RISD
Thesis: In Any Form or by Any Means – Communication as Copy
Mike Susol, Parsons Design and Technology
Thesis: American Values: A Civic Challenge