Past Event
Wednesday, May 29 2013
12:00–12:00 am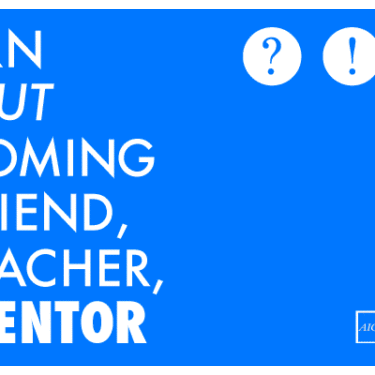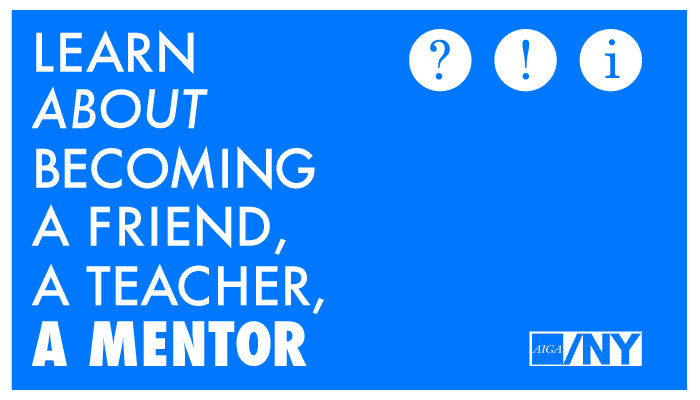 MENTORING PROGRAM INFORMATION SESSION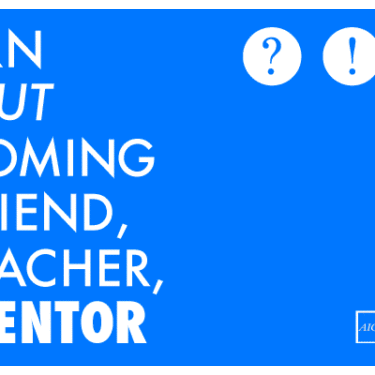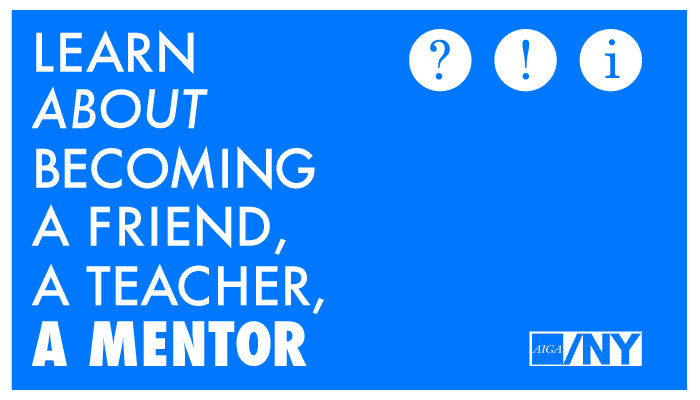 Wednesday, May 29 2013
12:00–12:00 am
MENTORING PROGRAM INFORMATION SESSION
If volunteering your time to inspire and encourage a creative high school student sounds awesome to you, then become a mentor! Many mentors say it is one of the most rewarding activities they do.
To learn more about the specifics of the program, hear from current mentors and have all your questions answered, join us on Wednesday, May 29th for an information session.
ABOUT THE PROGRAM
Founded in 1993, the AIGA/NY Mentoring Program's mission is to provide creative youth with opportunities and tools to achieve their goals. The program pairs volunteer chapter members with talented students from the New York City High School of Art and Design.
The Mentoring Program kicks off every fall and gives professionals the chance to make a difference in the life of an ambitious young artist. Mentors and students are asked to make a 3-year commitment — with pairs meeting in the student's sophomore year and continuing through graduation. Mentor student pairs meet one-on-one with a goal of spending four hours together every month. Pairs are invited to participate in planned programming but are also encouraged to meet independently to develop a relationship that is uniquely suited to them. The program provides opportunities for students and mentors to attend unique events with leaders in the industry. Past partners have included, Michael Bierut, James Vicotre, Triboro Design, Etsy, The Green Patriot Poster project and World Studio.
The High School of Art and Design is one of New York City's many specialty high schools. Students are accepted to the school after submitting a portfolio at the end of middle school. The students that elect to participate in the program are driven and excited by the arts. The high school has a wide range of majors from Graphic Design, to Illustration, Fashion Design and Architecture. The AIGA/NY Mentoring Program works with students in all majors.
APPLICATION DEADLINE
New mentor applications are due on June 30th. You can jump start the application process by filling out and submitting your application at the event.