Past Event
Wednesday, October 18 2023
6:30–8:30 pm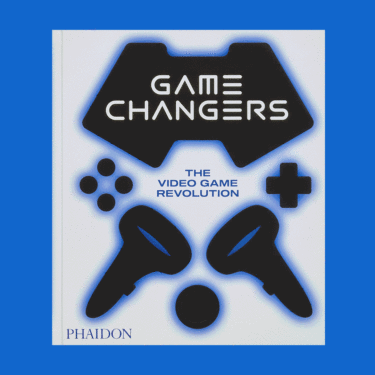 Game Changers
The Video Game Revolution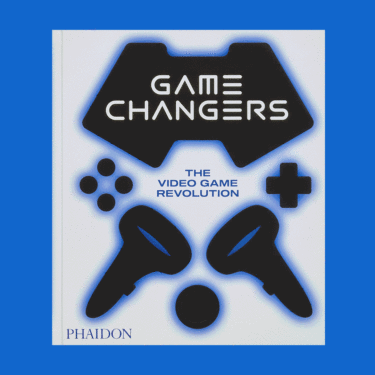 Wednesday, October 18 2023
6:30–8:30 pm
Game Changers
The Video Game Revolution
Join gaming developers, journalists and designers for a journey through the visual history and evolution of video game design.
In celebration of Phaidon's latest publication GAME CHANGERS: The Video Game Revolution, join us and Simon Parkin, contributor to The New Yorker, in conversation with Colleen Macklin, and moderated by Dr. Mitu Khandaker of NYU Game Center, for a conversation on the ever changing landscape of game design.
A limited number of books will be available for purchase at the event, but we strongly encourage you to purchase the book in advance (with ticket purchase).
After the event, you are invited to join us for a reception.
Even Series: Design Spotlight
These events are design talks or conversations that feature designers or creative teams sharing top of mind or breakout work.
Tickets
We are committed to keeping events accessible to all participants. Your ticket and donation supports AIGA NY and costs associated with events such as speaker honorariums, productions costs, and venue fees. If ticket cost is a barrier, please contact Stacey@aigany.org.
Covid Protocol
This event is in person and in an indoor venue at Parsons. In compliance with NYC COVID indoor gatherings, masks are optional.
Schedule
6:30 pm

Doors open & Check-in

7:00 pm

Event begins

8:00 pm

Event ends

8:00 pm

Book signing + reception
Tickets
Non-members

$20.00

AIGA Members

$15.00

Suggested donations

$25.00

Game Changers: The Video Game Revolutions

$38.10
Parsons - Starr Foundation Hall
—
University Center, UL102 63 Fifth Avenue
New York, 10003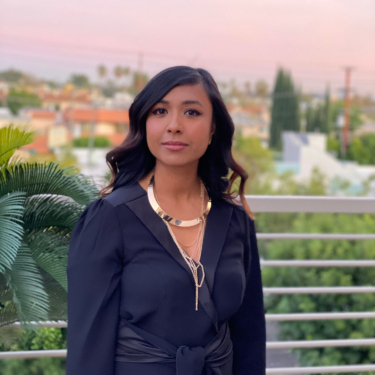 Dr. Mitu Khandaker
Dr. Mitu Khandaker is a game designer, engineer, scholar, and entrepreneur. As well as being CEO/co-founder at Glow Up Games, a game studio centering diverse voices & unlocking the future of play, she is also an Associate Arts Professor at the NYU Game Center, where she teaches game design and development, and is also She holds a Ph.D. on designing games for immersive interfaces such as VR and AR and has a background in computer engineering.
She was previously on the founding team at Spirit AI, an AI tools company since acquired by Twitch, and she also launched a location-based games startup. She also worked in the indie game space on titles such as the social simulation game Redshirt. She has received a number of international accolades, including as a BAFTA Breakthrough Brit in 2013 and the Creative English Trailblazer Award in 2014.
Mitu has a particular interest in encouraging diversity in game development and STEM-related fields and has served on the advisory board for the Game Developers' Conference since 2014. She has served as an AAAS IF/THEN Ambassador to champion more middle school and teen girls into game development.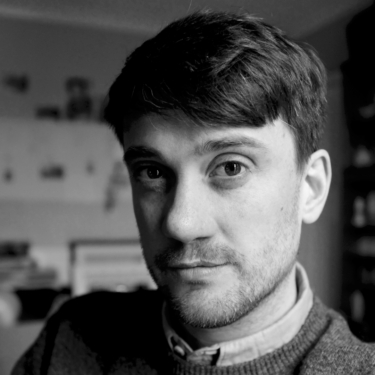 Simon Parkin
Simon is an award-winning British author and journalist and an authority on video games. He is a contributing writer for the New Yorker, a regular contributor to the Guardian, and is a critic for the Observer newspaper. His work has been featured in 'The Best American Nonrequired Reading'. He is the author of several books, including An Illustrated History of 151 Video Games (2019).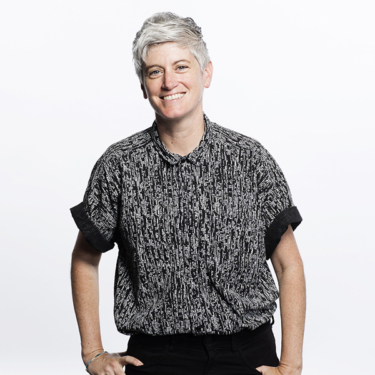 Colleen Macklin
Colleen (she/they) is a game designer and a Professor in the school of Art, Media and Technology at Parsons School of Design. She's interested in how games model and reveal ideologies through systems. At Parsons, she is the founder and co-director of PETLab, a design research lab that develops games for experimental learning and social engagement. PETLab projects include disaster preparedness games and sports with the Red Cross, the urban activist game Re:Activism and the physical/fiscal sport Budgetball. She is a member of the game design collective Local No. 12, known for the videogame Dear Reader and the social card game, The Metagame. She has co-authored (with John Sharp), Games, Design and Play: A detailed look at iterative game design (Addison Wesley Professional, 2016) and Iterate: Ten Lessons in Design and Failure (MIT Press, 2019). Colleen has a BFA in Media Arts from Pratt Institute, and an MA in International Affairs from The New School.
Parsons - Starr Foundation Hall
—
University Center, UL102 63 Fifth Avenue
New York, 10003