Past Event
Friday, June 7 2019
6:30–8:30 pm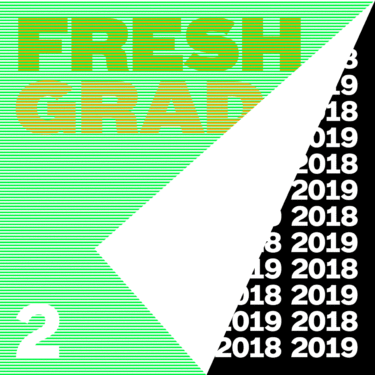 On June 7th, the second night of this two part series, students from some of the most respected schools in the country will gather at the Parsons auditorium. Each student has five minutes to dazzle the audience and each other with wonders from their graduate projects.  Come to the second night of our student showcase celebrating education.
Evening will be hosted by AIGA NY board members, Caspar Lam and Meg Beckum.
Programs presenting
Annaka Olsen, RISD MFA Graphic Design
Zack Robbins, Yale MFA Graphic Design
Brenden Lovejoy, Cranbrook MFA 2D Design
Mitchell Johnson, SVA MFA Design
Site Ma, MICA MFA Graphic Design
Heather Snyder Quinn, VCFA MFA Graphic Design
Emily Chu, Parsons, MS Data Visualization
Laura Scofield Cardoso, SVA MA in Design Research, Writing & Criticism
Ivy Yixue Li, Virginia Commonwealth University, MFA Graphic Design
Tickets
Members

$10.00

Non-Members

$15.00

Non-Member students

$7.00
The Auditorium, Alvin Johnson / J.M. Kaplan Hall
—
66 West 12th Street
New York, 10003
Event Sponsor
Elmwood is a global brand consultancy. We harness the power of design to create the world's most effective brands.
The Auditorium, Alvin Johnson / J.M. Kaplan Hall
—
66 West 12th Street
New York, 10003