Past Event
Thursday, January 15 2015
11:30 pm–1:00 am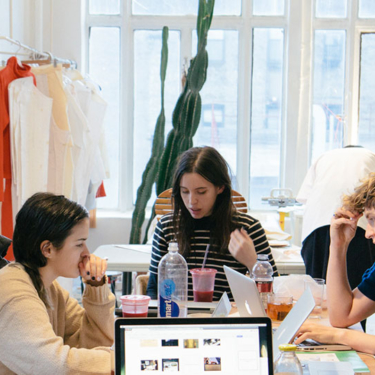 Emerging Markets: Designing Youth with K-Hole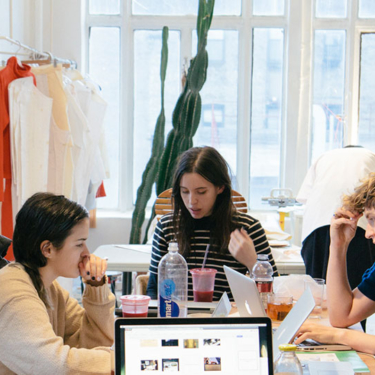 Thursday, January 15 2015
11:30 pm–1:00 am
Emerging Markets: Designing Youth with K-Hole
In management terminology, "emerging markets" refers to those markets that, by virtue of being less defined, offer more opportunity for long-term profit. By the same token, since precedents for operating in these areas are difficult to identify, these markets are more subject to risk factors. For graphic designers, economic and technological changes have fundamentally altered industries we traditionally work for (such as publishing, advertising, and broadcast), and have opened up avenues to new ways of working. These new methods of practice involve not only design, but also research and strategy, technology integration, independent publishing, and even nation-building. Designers are required not only to respond to RFPs, but also to create frameworks that enable them to make the work they want to make.

Teaming to examine how emergent forms of design practice respond to the opportunities and risks our contemporary world presents, AIGA/NY and the Museum of Arts and Design partner to present the four-talk series Emerging Markets and Graphic Design. Over the course of these evenings a variety of practices involved in design (ranging from small and loose collectives to corporate studios) come together to look at how designers are using the tools and craft of design to navigate previously uncharted territories.
Talk 1: Designing Youth
Youth is no longer what it once was — identified solely through brands and media that manifested themselves in physical ways. How do we define and design for youth today?  AIGA/NY and MAD partner to present an evening focusing on case studies of how design responds to and shapes today's concept of "youth."
SPEAKERS
K-HOLE is a trend forecasting group based in New York, founded by Greg Fong, Sean Monahan, Chris Sherron, Emily Segal, and Dena Yago. They publish free, public facing PDF trend reports exploring the plausible limits of corporate and consumer strategy, often in partnership with galleries and museums, in addition to offering brand strategy, research, and consulting. K-HOLE's work has been exhibited at the Renwick Gallery and MoMA PS1 in New York, Kraupa Tuskany Zeidler in Berlin, the Moscow International Biennale for Young Art, the Staatliche Kunsthalle Baden-Baden, and the Serpentine Gallery in London, and they are commissioned artists in the 2015 New Museum Triennial. Their most recent report, in which they coined the term 'normcore', has been downloaded over 100,000 times.
MODERATOR
Roanne Adams opened her design studio, RoAndCo, in 2006 after being awarded "New Visual Artist (20 under 30)" by PRINT magazine. With a keen eye for style and skill for zeroing in on the most succinct way to visually capture a brand's personality, Roanne is trusted and respected by clients and collaborators alike. In 2010, The New York Times' T Magazine named her as one of six most "outstanding up-and-coming design professionals" and in 2011, she was among the winners of The Art Directors Club's Young Guns 9 award. Roanne continues to garner renown for her intrepid ability to build successful brands in the fashion, beauty and lifestyle realms that are fresh, sincere and compelling.