Past Event
Wednesday, January 29 2014
12:00–12:00 am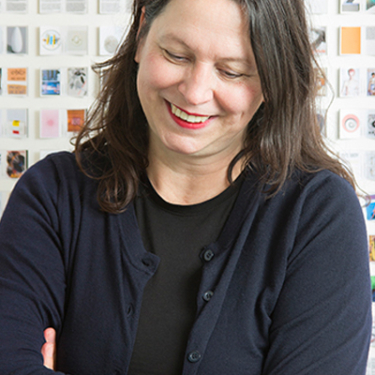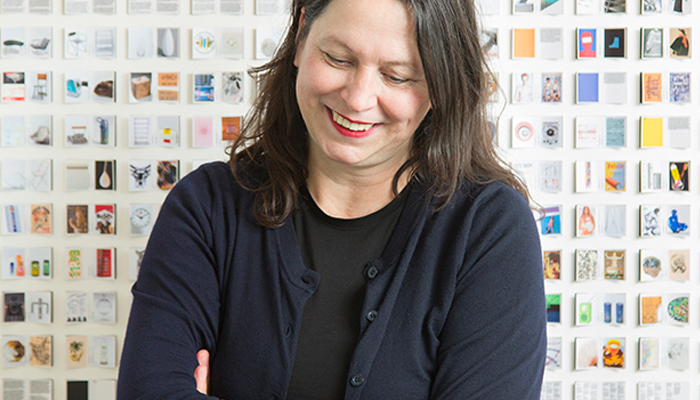 BOOM: A CONVERSATION WITH IRMA BOOM & DEBBIE MILLMAN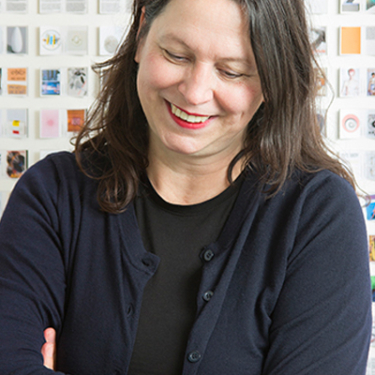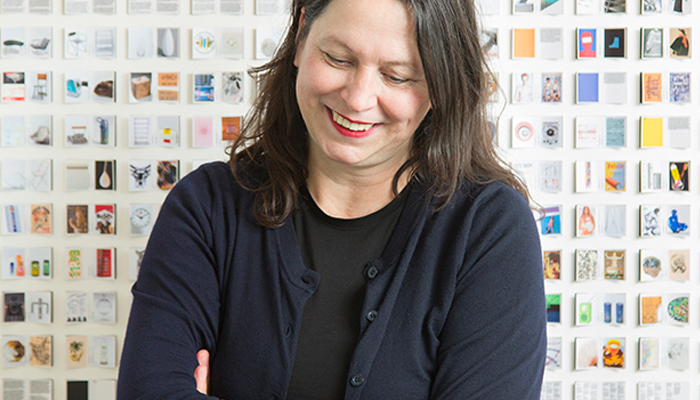 Wednesday, January 29 2014
12:00–12:00 am
BOOM: A CONVERSATION WITH IRMA BOOM & DEBBIE MILLMAN
In continuation of our International Perspective series, AIGA/NY and Designers & Books welcome you to a very special event.
Internationally renowned book designer Irma Boom joins Debbie Millman for a candid conversation about life, design and her book Irma Boom: The Architecture of The Book which covers her extensive and inspiring breadth of work in a 704 page bound mini-book. Join us as Ms. Boom and Ms. Millman take us through an inspiring creative journey.
This event will be followed by a book signing and reception.
Image by Ivan Jones
IRMA BOOM
Irma is an Amsterdam-based graphic designer who specializes in making books. After earning her B.F.A. in graphic design from the AKI Art Academy in Enschede, she worked for five years at the Dutch government publishing and printing office in The Hague. In 1991 she founded Irma Boom Office, which works nationally and internationally in both the cultural and commercial sectors. Clients include the Rijksmuseum Amsterdam, Aga Khan Foundation for Architects, the Museum of Modern Art, Prince Claus Fund, Koninklijke Tichelaar Makkum, Camper, Mallorca, Ferrari, Vitra International, the United Nations, and OMA/Rem Koolhaas. For five years she worked (editing and concept/design) on the 2,136-page SHV Think Book 1996 – 1896, commissioned by SHV Holdings in Utrecht and published in English and Chinese. Ms. Boom has been the recipient of many awards for her book designs and was the youngest ever laureate to receive the prestigious Gutenberg prize for her complete oeuvre. The University of Amsterdam manages the Irma Boom Archive, and in 2007 the Museum of Modern Art in New York acquired her work for the permanent collection in the Design and Architecture Department. She was appointed to the Yale faculty in 1992 and is currently senior critic in graphic design.
DEBBIE MILLMAN
Debbie is President of the design division at Sterling Brands. She has been there for 18 years and in that time she has worked on the redesign of over 200 global brands, including projects with P&G, Colgate, Nestle, Kraft and Pepsi.
Debbie is President Emeritus of AIGA, the largest professional association for design in the world. She is a contributing editor at Print Magazine and Co-Founder and Chair of the world's first Masters in Branding Program at the School of Visual Arts in New York City. In 2005, she began hosting, "Design Matters," the first podcast about design on the Internet. In 2011, the show was awarded a Cooper Hewitt National Design Award.
She is the author of six books on design and branding the most current one Self Portrait As Your Traitor. Last year, an exhibition of her visual essays debuted at the Chicago Design Museum.
AIGA/NY WarmUps will be presented by Christina Bull, BFA Communications Design student at Pratt Institute.
THIS EVENT IS IN COLLABORATION WITH: