Past Event
Thursday, May 9 2019
6:30 pm–8:30 pm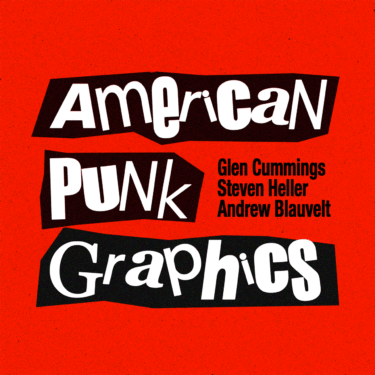 American Punk Graphics
Glen Cummings, Steven Heller, and Andrew Blauvelt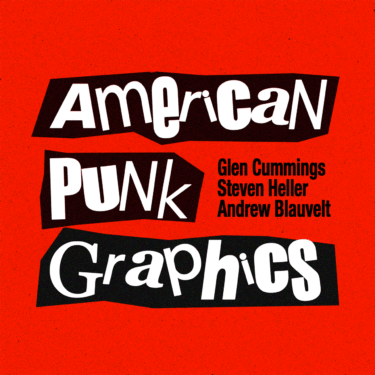 Thursday, May 9 2019
6:30 pm–8:30 pm
American Punk Graphics
Glen Cummings, Steven Heller, and Andrew Blauvelt
You're invited for a discussion of the lasting impact of punk graphic arts with graphic designer Glen Cummings and design historian Steven Heller moderated by the exhibition curator and MAD curator at large, Andrew Blauvelt.
Use code MADAIGA to receive MAD member ticket.
This event is presented by The Museum of Arts and Design.
Schedule
6:00 pm

Doors Open & Check-in

6:30 pm

Event begins

8:15 pm

Event ends
Steven Heller
Steven, Co-Chair of SVA's MFA Design / Designer As Entrepreneur program. is the author, co-author, or editor of more than 180 books on design-related topics (with four more due to be published as we speak). A journalist, critic, and commentator, he has written for a wide array of publications. He wrote the Visuals column for New York Times Book Review as well as on-line columns for the Atlantic and Wired. His The Daily Heller appears on Printmag.com.  Heller has also been editor of the AIGA Journal of Graphic Design. He has received The AIGA Medal, The Smithsonian National Design Award and two honorary doctorates. In 2017, AIGA named an award, the Steven Heller Prize for Cultural Commentary, in his honor, citing his three decades of contributions to cultural discourse on design.
Andrew Blauvelt
Andrew is the Director of the Cranbrook Art Museum, and curator at large for design at MAD. Previously he served as the Senior Curator, Design, Research, and Publishing at the Walker Art Center were he also held positions as the Chief of Communications and Audience Engagement and Design Director and Curator.
Glen Cummings
Glen is the creative director and and principal of MTWTF. From 1984–93 Glen was guitarist of hardcore/crossover band Ludichrist and its successor, Scatterbrain. He is co-author of "X-X-X-X-X-X-X-X-X-X," a book which describes the history and use of the X symbol within underground music culture. He has contributed to Art Papers, Design Observer, Perspecta, Volume magazine, and the forthcoming publication "The Archival Exhibition." Glen taught at Yale University School of Art from 2002–13 and MIT's Department of Architecture in 2018. Glen is a Design Trust for Public Space fellow, and served as vice president of AIGA/NY from 2010–13.
Steffi Ibis Duarte
Steffi is a New York based curator and design historian. She is an Assistant Curator for the American Folk Art Museum, and has worked in curatorial departments at the Victoria & Albert Museum and Cooper Hewitt, Smithsonian Design Museum. Previously, she served as a curatorial fellow at Cranbrook Art Museum, where she assisted Andrew Blauvelt with the exhibition Too Fast to Live, Too Young to Die: Punk Graphics, 1976-1986.
John Holmstrom
John founded Punk magazine in 1975, which launched the Punk Movement and was instrumental in the success of many bands such as Blondie, the Ramones, and the Dead Boys. At the same time he created the "Joe" comic strip that ran in R.L. Stine'sBananas magazine for 10 years. He also co-founded Comical Funnies with Peter Bagge and STOP! with J. D. King in the 1980s. His work is on permanent display at the Rock And Roll Hall of Fame, in the archives of the Museum of Modern Art and in Yale University's Beinecke Library of Rare Books and Manuscripts.