Past Event
Monday, November 11 2019
4:00–7:00 pm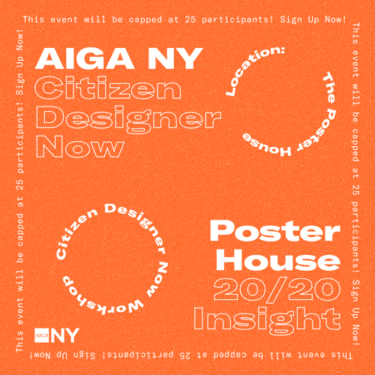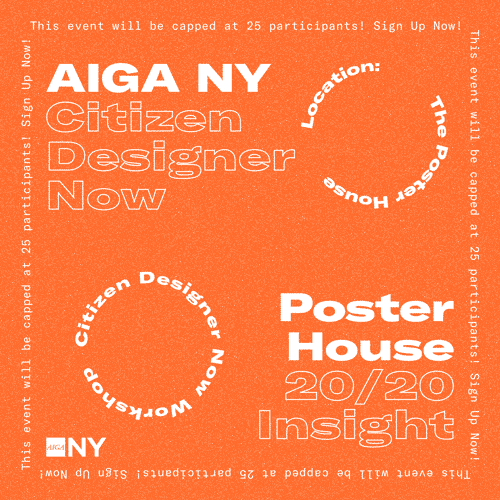 AIGA NY Citizen Designer Now x Poster House
20/20 Insight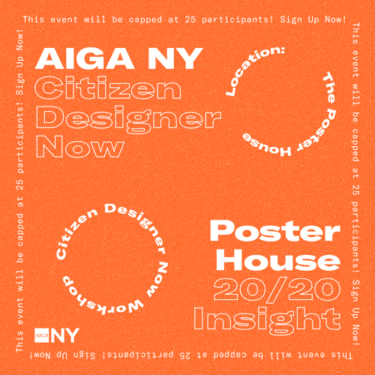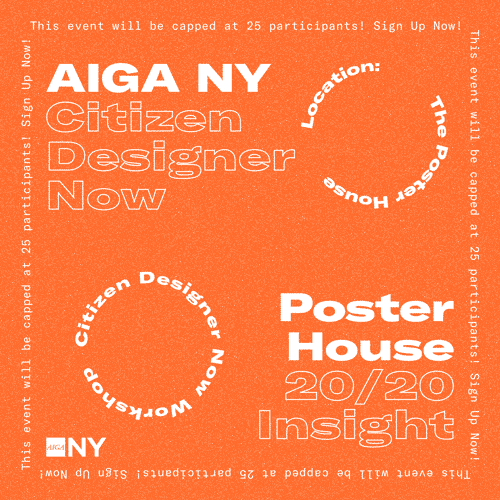 Monday, November 11 2019
4:00–7:00 pm
AIGA NY Citizen Designer Now x Poster House
20/20 Insight
"Just be a person that wants to help out first, and bring your design second." – Greg Mihalko
The Citizen Designer Playbook, published in 2018 shows designers how they can contribute to the many forms and faces of civic-minded design. In November, one year ahead of the 2020 election, AIGA NY CDN is hosting an interactive workshop structured around the five tactics for design from the Playbook. In this workshop participants will explore the playbook and look to answer the following questions:
How do you envision your work as a citizen designer?
What tools would be helpful as a citizen designer?
What are ways the design community can take the time to listen to citizen designers?
Hosted on Veteran's Day this workshop is for the design student, design leader and civic advocate looking to use design for impact. The outcome of this workshop will inform CDN initiatives in 2020.
The Poster House team, including the curator of 20/20 insight will be on hand during the workshop to provide background on the exhibition, and museum.
This event is free and will be capped at 25 participants.
Schedule
4:00 pm

Doors open & check-in

4:10 pm

Workshop begins

7:00 pm

Workshop ends
Tickets
Members

Free

Non-Members

Free
Poster House
Poster House is the first museum in the United States dedicated exclusively to posters.
Through exhibitions, events, and publications, Poster House presents a global view of posters from their earliest appearance in the late 1800s, to their present-day use. Poster House takes its mission from the medium, aiming to engage and educate all audiences as we investigate this large format graphic design and its public impact.