Past Event
Thursday, June 9 2022
7:00–10:00 pm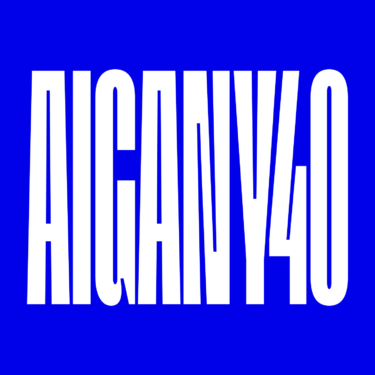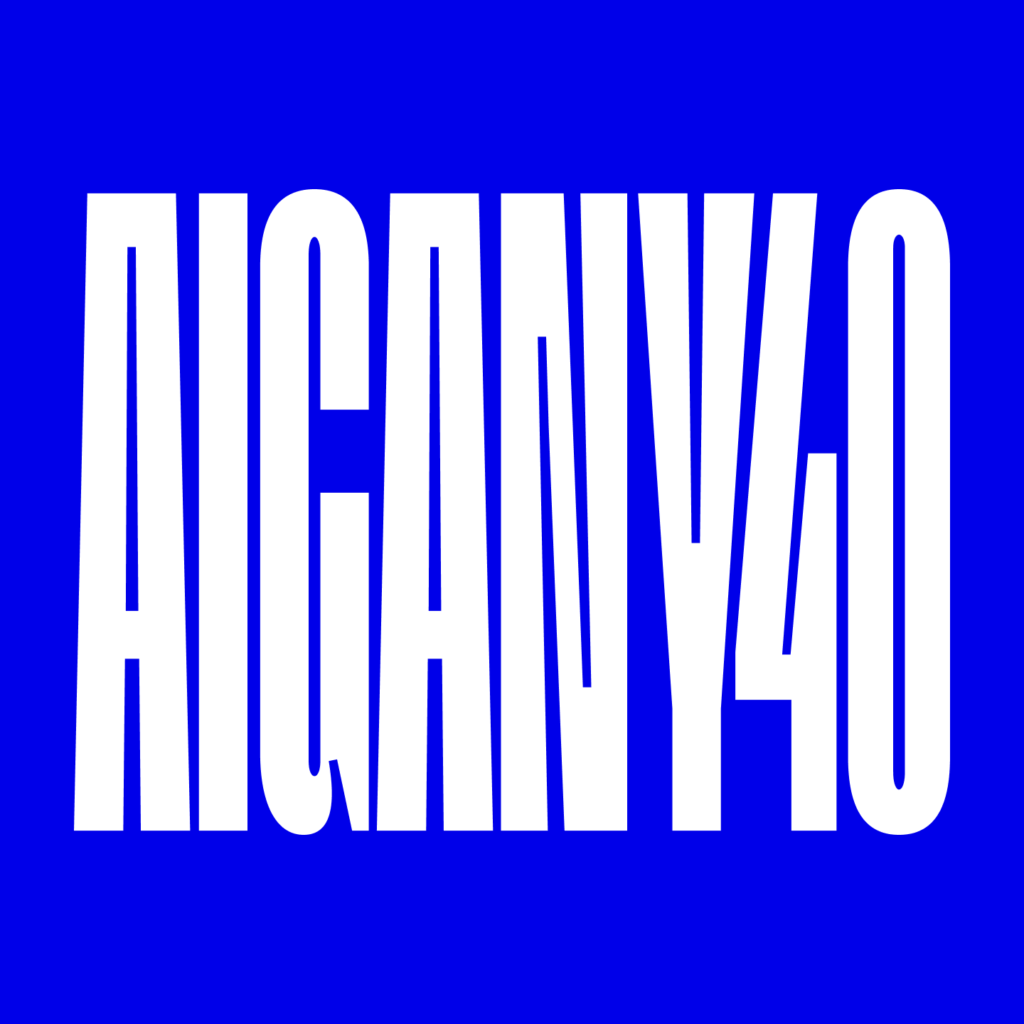 Anniversary Party
Celebrating 40 Years of AIGA NY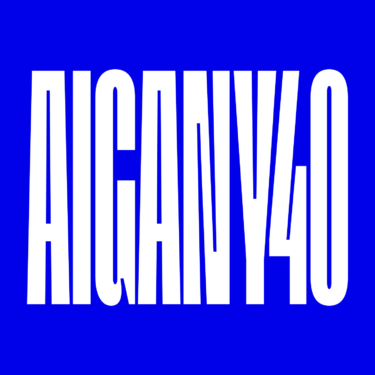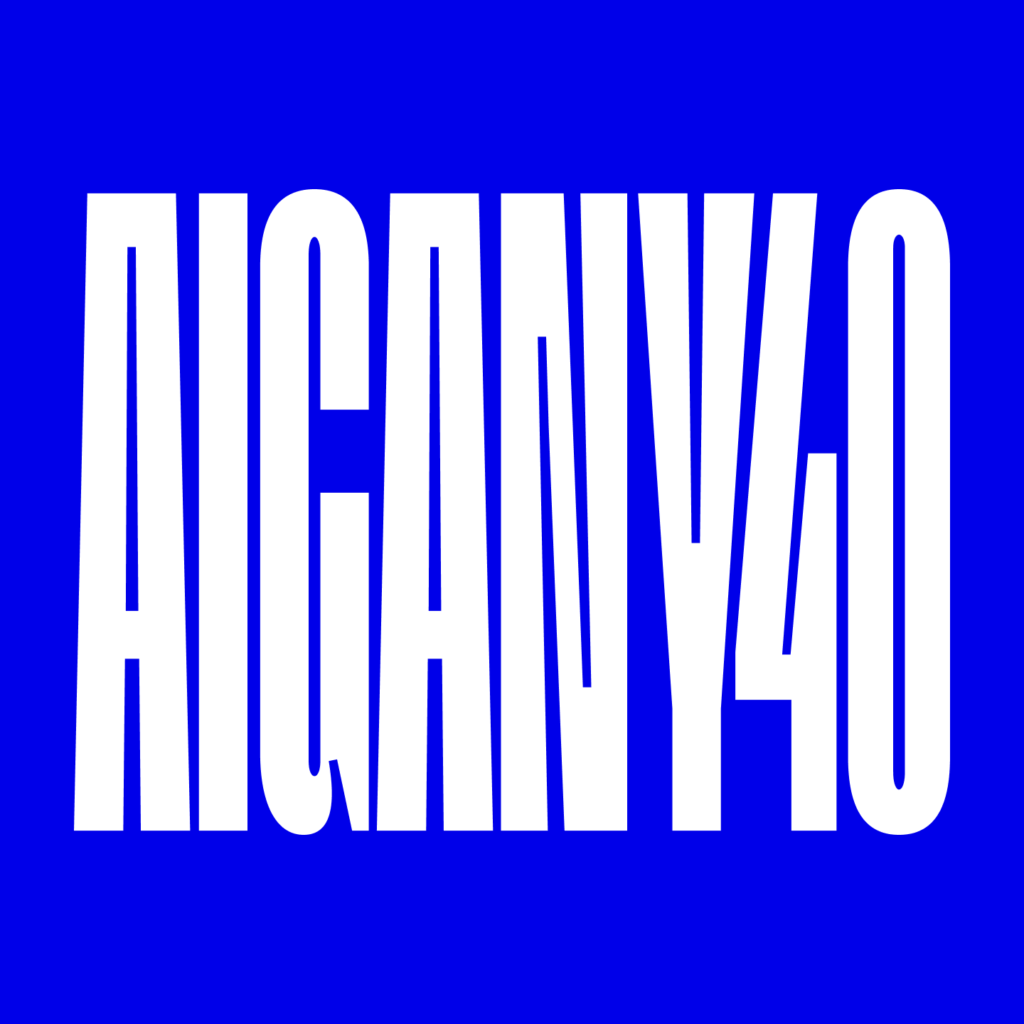 Thursday, June 9 2022
7:00–10:00 pm
Anniversary Party
Celebrating 40 Years of AIGA NY
Celebrate the start of summer with your design community at AIGA NY's fabulous forty year anniversary party!
The AIGA NY Board of Directors is bringing together New York's design community to celebrate forty years of service. Let's kick off the summer months with a fun night full of celebrations. There will be drinks, nibbles, and a fun silent auction of sought-after design ephemera. And, of course, there'll be the most excellent company—yourself included.
Buy a ticket, bring a friend (or three) and get ready to bid in person or virtually!
Can't attend? This event will feature virtual opportunities to join the fun. You can still check out the special auction items and unique NYC design experiences and support AIGA NY and everything we do!
All tickets and silent auction proceeds go towards supporting AIGA NY's mission to champion the future of design for all. We thank you for your continued support.
To view items and start bidding simply click on the auction site link below and register.
The interface is intuitive but here's a short tutorial on how to navigate the auction. The bidding is open now and will close at 9:45pm on Thursday, June 9 (the evening of the party). You can bid at home from your computer now and at the event on your mobile device. All items will be at the event and you'll be able to take it home with you that night. You can also bid from a far! If you're out of state and win a bid, we will ship you the item.
What's included at the party:
Open bar

Snacks and party foods

Silent auction with some choice design memorabilia generously donated by some of NYC's design luminaries

Out of print design books raffle

Purchase limited tickets for unique NY design events like private studio tours, lectures, and more curated by the AIGA NY Programming team.

DJ spinning classics from '82 to '22

Selfie booth

Ice breakers and party activities

Awesome music and general good vibes assured

Plus more to come!
AIGA NY is a non-for-profit association run by volunteers in the design community. All the proceeds from our numerous activities are dedicated to the every-day run of AIGA NY and the support of its continued programming and initiatives. So your ticket contributes to supporting AIGA NY and everything we do!
Come as you are, dressed like a star!
Sponsorship opportunities available
AIGA NY is a small non-profit run by a volunteer board of directors and one full-time staff member. To fulfill our mission and deliver our programming, we rely on participation and support from individuals and businesses within our New York City community.  If you'd like to support and sponsor this event, please contact stacey@aigany.org.
Event workgroup: Kat McCord, Lyanne Dubon Aguilar, Laura Scofield, Troy Vasilakis, Katie Henderson and Brianne McGuire.
Event graphics: Troy Vasilakis, Laura Scofield

Covid Protocol
This event is in person and in a large indoor venue in Industry City. In compliance with NYC COVID indoor gatherings, masks are optional.

Schedule
7:00 pm

Anniversary Party
Tickets
Benefactor Tickets

$150.00

Full Price Tickets

$100.00

Minimum Tickets

$75.00
Sponsorship opportunities
Bronze Sponsor | $500
One ticket to the anniversary party
Your name or organization listed as event sponsor on the event page
Silver Sponsor | $1000
Two tickets to the anniversary party
Your name or organization listed as event sponsor on the event page
Gold Sponsor | $3,000
Four tickets to the anniversary party
Your name or organization listed as event sponsor on the event page
Platinum Sponsor | $10,000
Six tickets to the anniversary party
Your name or organization listed as event sponsor on event page
Year-long name or logo recognition listing as sponsor on AIGA NY website
Personal thank you at the event
All proceeds from this event will support the mission of AIGA NY, a 501(c)3 nonprofit organization.
Benefactor Ticket
This ticket allows us to make more sliding scale tickets available for folks who cannot afford to attend.

Full Price Ticket
This ticket covers all costs associated with your attendance but does not provide support for others to attend.

Minimum Ticket
This ticket is for those for whom paying the full price would be a significant hardship.
Thank you for your support.